Colorado Springs WordPress Website Design
Themed Lead Generation Website – $1,295 +

Semi-Custom Lead Generation Website – $2,400 +

Full Custom Website – $3,500 +

ECommerce Full Custom Website – $3,500 +
Website Design Estimate
If you'd like to get a no-hassle, no-obligation website design or re-design quote, just click one of the options below!
WordPress Website Design Specialists
We are specialists in the WordPress content management system (CMS) and design options are virtually "the sky's the limit!" From a semi-custom website on a budget, to a completely custom-designed website for your business, Fairlane Web Consulting has the experience and the resources to give your business the "oomph" to pull ahead of the competition.
Not only can we design and launch a world-class website (which is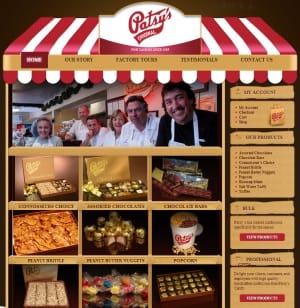 only part of the lead-generation strategy for your business) we can also supply the other missing pieces to your online business development strategy – SEO, Social Media Management & 3rd Party Citation Websites (local SEO Included).
Internet Marketing Strategy
That's right, Fairlane Web Consulting doesn't just design websites, we can design and development your complete online business development strategy.
Sure, there are lots of website design companies in Colorado Springs, but they simply don't have the experience and the knowledge to give you a 20,000 foot view of your entire business on the internet. That's why you're practically guaranteed to experience poor results from a new website alone!
We specialize in lead generation websites for local businesses. Check out the details HERE. If you're a local business that needs a great online representation, you owe it to yourselves to take a look at the details HERE!
My advice – talk to the rest, then come visit the best. Give us a call at 719-761-4862 or contact us here by email, and we'll show you how we can turn your internet marketing efforts from an expense into a solid and repeatable profit center.
We Take Your Business From Zero To Hero On The Internet!