Reach Your Peak
Digital Marketing Done Right
SEO • WEB DESIGN • PPC • SOCIAL MEDIA
Colorado Springs SEO Online Marketing & Website Design Experts
Why Choose Us?
No Long-Term Contracts!

We work hard to earn your business every month, and we'll never hold your business hostage with a long-term contract. You are free to leave at any time.

We Watch Numbers!

We take the guesswork out of local business marketing by analyzing the data to target the visitors you need to grow your business.

We Listen To You!

Traffic numbers are great, but what really counts are the customers who spend money with you. That's why we work hand-in-hand with you to grow your business.

Live Support!

We don't use temporary account managers or answering services like many of the other SEO companies. You will work with the SEO experts directly. We take your phone calls personally and make ourselves available to our clients.

We Get Results!

The numbers are in, and the vast majority of our clients experience strong business growth after implementation of our SEO strategies. We work quietly in the background for you.

Digital Marketing Solutions

If you're not getting phone calls and leads from potential customers, a targeted digital marketing campaign may be just what you need. Why not give us a call to discuss the options?
Dear Fellow Business Owner;
If you're not getting leads, sales and new customers from the internet, then you're not growing your business.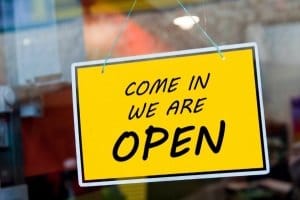 Every year more and more of your customers and clients are searching the internet in Colorado Springs looking for what you have for sale.
When your customers don't find your business at the top of search engines, your phone won't ring.
No customers = no sales.
Without appearing on the first pages of search engines, you're literally handing customers to your competitors who are using everything the internet offers.
Local Searches Lead 50% Of Mobile Visitors To Visit Stores Within One Day.
According to searchengineland.com (click HERE to read original article) 50% of local shoppers who viewed a local business' website on their mobile device (smartphone, ipad) will visit that store within one day.
This fact alone tells us that if your business has a professionally designed, responsive website that's optimized for local SEO, you stand a phenomenal chance of getting customers in your store.
On the other hand, an old website that is not mobile-friendly and doesn't rank well in search engines stands almost no chance of bringing new buyers to your business.
Here are some more interesting local search facts;
76% Of Local Consumers Use Search Engines To Find Local Business.
According to moz.com (read the article HERE) 76% of (questionnaire) respondents used search engines to find local businesses. 24% used old-fashioned print Yellow Pages.
Local Consumers Use Social Media To Research Local Businesses.
While 67% of local consumers have used search engines in the past 30 days to research local information, 23% said they used social networks (Facebook & Twitter) as a local media source.
If don't use social media to promote your business, you're at a severe disadvantage!
18% Of Mobile Searches For Local Products or Services Lead To A Sale Within One Day.
This is another amazing statistic brought to us by searchengineland.com (read the article HERE).  Not only are local consumers more likely to visit a local business they found while browsing on their mobile phone, they are more likely to make a purchase!
Of course, if your business can't be found by search engines or your website isn't mobile-optimized, they you might as well send these buyers straight to your competitors!
Local Search SEO ROI Beats All Other Lead Sources
According to surveys taken by brightlocal.com (read the entire article HERE) investment dollars spent on effective local SEO bring in more customers and sales per dollar (ROI or Return On Investment) than any other method.
Local Search Engine Optimization (SEO) ROI beats organic search, direct traffic, Google Adwords, email marketing, referral traffic, mobile marketing, Facebook, Bing ads, Display advertising and twitter.
While Local SEO is a long-term strategy, overall the dollars spent on an effective SEO campaign to rank business internet properties in organic search are well-spent.
Dan has been an invaluable asset to my business from the very start! Dan came highly recommended to establish my business in the community by creating our company website. He shared his wealth of knowledge to create a website that is getting noticed! Our website is now #1 on the Google search engine & we couldn't be happier. Thank you, Dan!
Heather Hoelting
Dan at Fairlane Web Consulting is truly the subject matter expert in his field. He has mastered the art and science of growing businesses by developing a dominating web presence and generating quality leads for his clients. Thanks to Dan, my website rankings have moved up dramatically and quickly. I have been thoroughly impressed by his engaging demeanor and true attention to detail in my growing my business. He is very proactive in communicating openly and keeping me informed every step of the way, which is a very plesant change in comparison to my last SEO company. I usually only heard from them when the bill was due and my rankings were just plain bad! (I know first hand that if you're not easily found on the internet in 2013, YOU-DO-NOT-HAVE-A-BUSINESS. Dan solved this for me, I highly recommend calling Fairlane Web Consulting if you want to boost earned revenues for you company!
Jerry Woolfolk
SEO (Search Engine Optimization)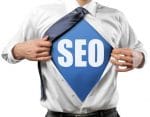 You need a well-optimized SEO strategy for your business website to attract enough traffic that converts to sales to grow your business! 
Website Design

A professionally-built website for your local Colorado Springs business is a must-have these days. The best business website is a lead generation website.
Website Hosting & Maintenance

You may have cheap hosting, but who will keep your software up-to-date? What will you do if your business website is hacked or falls prey to a spammer's aggressive tactics? We provide 24/7 security monitoring. We also keep full backups of your website for a quick restoration if the worst happens.
You need an experienced Colorado Springs SEO expert.
Expert local Colorado Springs SEO (Search Engine Optimization) along with a lead generation website design unleashes the organic power of local search engines to start driving calls and inquiries to your Colorado Springs business. You know you need to improve the visibility of your business on the internet, but which Colorado Springs SEO company should you choose?
Give us a call now at (719) 761-4862 for a free no obligation consultation.
Colorado Springs SEO With A Personal Touch
At Fairlane Web Consulting we know that each local Colorado Springs business is unique. We never take a "cookie cutter" approach to local search engine optimization. We'll never turn your account over to inexperienced "associates."  Furthermore, we will never hire low-cost-country workers in risky foreign lands to perform critical tasks for your business.
No expensive, long-term contracts. And, we're always available by phone or email when you need us!
Most of our SEO and new website design clients come to us AFTER they've had a poor experience with other large, impersonal local or national SEO companies.
An Affordable Data-Driven Approach To Search Engine Optimization
We take a very analytical and scientific approach to our local SEO. Here's how our process works;
Investigate. We take the time and thoroughly investigate your local businesses's online presence.
Identify. Next, using the data from above, we identify what we believe is causing your poor local visibility on the internet.
Provide Solutions. Finally, we provide solutions that, in our years of experience helping local businesses improve their online visibility, are custom-tailored to your particular situation.
Most Of Our Clients Rank On Page One After 1 Year.
Almost 75% of our clients have ranked on the first page of Google after having been a SEO client for one year.
Of course, we can't guarantee results like that for every client. But, we do know there's a strong possibility we can get you to page #1 with some focused effort! And we know how to make that happen.
Wouldn't you like to work with a Colorado Springs SEO company with a proven track record in helping local businesses?
Take a few minutes and give us a call at (719) 761-4862 or fill in the form on the right and let us tell you how we can get your business visible on the internet.
We are a full-service website design and SEO company, located in Colorado Springs. We specialize in helping local businesses improve their internet presence with the following;
Social Media Creation And Optimization
Citation Development
Lead Generation
Google Adwords Specialist
The website design and building world is complex and the landscape is constantly changing. Only true professionals like Dan Morton know how to make it look easy and he does that in fine style. It is a privilege to work with him and to refer work to him. He is affable, amiable, flexible, responsive and collaborative. I'm looking forward to a long and productive relationship with Dan and Fairlane. He amazes me more with each new project we work on together. My clients love, love, love his work! I prize his work ethic and have total and complete confidence in Dan. I always will and so will you!
Ted Robertson