Lead Generation Website
What is a lead generation website and why do we like them so much for local businesses?
The answer is very simple. Lead generation websites work to build your local business!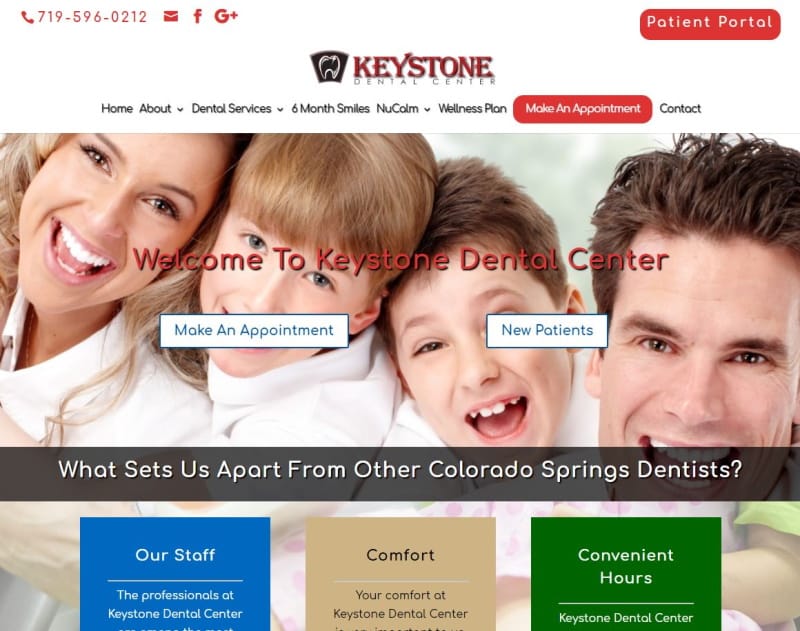 What Is A Lead Generation Website?
A lead generation website is a business website that's designed specifically to generate leads, attract new customers or increase sales for local businesses.
They're designed to do a few very important things very quickly:
Tell the visitor what the business offers or the problems it solves.
Give the viewer a reason to call or contact the business.
Provide contact information quickly and easily.
Notice that none of the above includes things like "impress the visitor," "amuse the visitor," "entertain the visitor" or "stun the visitor with  a beautiful design."
There are plenty of fluffy and artistic websites out there that never rank well or make one single dime for their owners. The local lead generation website is a hard working internet asset used for one thing only – to get sales!
A Local Lead Generation Website Has SEO Built In
We build-in SEO (Search Engine Optimization) right from the start.
This is where a lot of inexperienced website designers fall short – on the details that your business website needs to rank well in search engines to bring business to you. Here's how we engineer SEO in right from the start to make you competitive with your competition;
Unique, individual pages for each service or product.
300 to 500 words of content to accurately describe your service or product
Fully-filled in Meta Description
Canonical tag properly set
Correct H1, H2 and H3 headings
All images have ALT Attributes
Schema added for search engine compliance
It's details like this that set us apart from our competition. And these details, over time, will help visitors, contacts and sales for your business that will pay for your website over and over!
Why do we like lead generation websites so much for local business?
Because they work! And, because of the care we take in designing the part of the lead generation website that only search engines see, many of our clients have had fabulous success ranking well on Google for their business niche as well!
Here are some characteristics of a lead generation website:
Inherently simple in design
Easy to navigate
Light on graphics and images
Contact information prominently displayed
Contact form on front page (preferred but appropriate to business)
Technically correct to make search engines happy
Relatively inexpensive to build and maintain
Connect to primary social media (Google Business and Facebook)
Descriptive text – detail your products and services
Responsive design for use on mobile devices (very important)
A lead generation website is NOT a work of art. They're crisp, professionally-designed local lead machines designed exclusively to generate sales – and to be found by search engines.
If you are looking for beauty, dramatic images and graphics, flash animation and a quirky but "lovable" design – we can't provide that for you.
Website Prices On A Budget
In fact many website designers turn their noses up at the mere thought of a basic website without fancy graphics, fancy layouts and exotic animations! Why is that? Most website designers would rather charge you $3,000, $5,000 – even $10,000 for a business website!
We only change a fraction of that for a nice looking, great performing local lead generation website.
Get Your Business Noticed Now!
Local lead generation website are incredibly effective at being a great "hub" of your online presence, helping your business get "noticed" by search engines and attracting clients and customers to your business to buy your products and services.
If you keep asking why your current business website isn't doing anything positive for your business – maybe it's time to look into a local lead generation website?
If you like what you've read and want to stop wasting time with your dead and unresponsive website, why not give us a call at 719-761-4862 to discuss the options of getting  your business noticed. Or you can contact us HERE.
Custom Website Options To Fit Your Business
We offer a virtual smorgasbord  of options such as blogs, video sharing, lead generation and more. We can host & maintain your website, or we can show you how to maintain and update your website.
We also offer social media setup/maintenance, search engine optimization (SEO), inexpensive website hosting, website maintenance, security and updates to help establish your business in your local community and keep the ranking and traffic you have worked so hard to get.
We specialize in WordPress, the No. 1-ranked website content management system. It makes maintaining your website easy. Plus, WordPress is great for SEO, and we love building sites that are appealing to the search engines.
What You Get:
Design, including a mock-up development website
Custom installation of WordPress, the popular CMS (content management system)
On-site custom SEO (Search Engine Optimization) for improved ranking
Addition of custom content – text, images, videos, etc.
Training to maintain your website – how to add & edit posts & pages and other topics
Website traffic package – shows how many visits you get and where they come from
And much, much more!
To get started, please contact us or give us a call at 719-761-4862.