Local SEO
What Is Local SEO?
SEO, short for Search Engine Optimization, is the practice of optimizing internet assets to make them attractive to search engines (Google, Bing and Yahoo for example) for the purpose of ranking the asset well in those search engines. In other words, successful SEO means that your Google Business Page, or your website is on the first page of Google Search where customers can easily find you and contact you.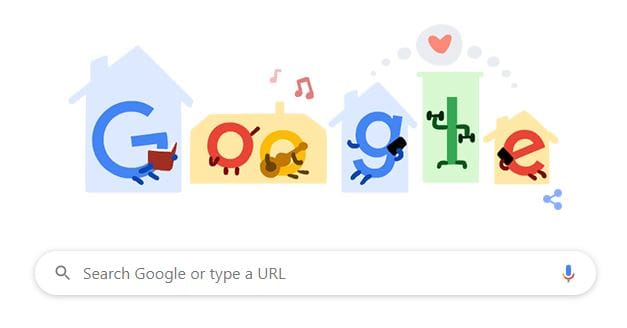 Internet assets including;
Website pages & posts
Google Business page
Facebook page
Youtube channel
Citation sites
Many others
As you can see from the list Local SEO is not just about your website. It's the whole enchilada – everything we can see that can help to promote your local business on the internet.
Why Is Local SEO Important To Your Business?
According to sagapixel.com, "46% of the searches on Google are local. In fact, they represent billions of high-value queries. When people are searching locally there's a much higher conversion rate, especially for mobile users."
What exactly makes for a successful Local SEO campaign?
Successful Local SEO is made up of four parts:
Tell your visitors exactly what you do, how to contact you and

do it fast

. You have less than 15 seconds to grab your visitor's

attention, according to crazyegg.com. Chances are a visitor has found your website because they need to solve a problem and you might have the solution. If your visitors can't figure out how you can solve their problem and how to contact you immediately, they will click away.
Simple, fast loading websites always win. Remember, your potential customers have very little patience because they're looking to solve a problem.
 
If your website takes a long time to load, then your visitors will probably move on to the next business. Page speed load times are now a factor in search engine ranking formulations. In other words, a slow loading website will be penalized in search engines.
Use local search keywords for your business niche in your content. Don't be "spammy," don't "keyword stuff" and write words that will be useful to your customers. Describe your services and products accurately and clearly. Make a separate page for each service or product.
Make it super easy to contact you. Display your phone number prominently at the top of every page and several other places on the pages as well. Offer an easy contact form in case your visitors don't want to call. Show all this above the fold.
Include Name Address and Phone number (NAP) on every page. Your NAP is your business identifier for search engines and citation websites alike. Your NAP is unique and should be on every internet property you use, and should be exactly the same everywhere. Your NAP helps with legitimacy in search engine's eyes and an inconsistent NAP across the internet will doom your local visibility efforts. Do a GREAT job on your NAP.
Build a quality page for each product and service you offer. These pages often are the most viewed pages on your website because that are targeted to what customers are looking for.
Your Google Plus business page is the 2nd major part of a successful

Local SEO strategy. Claim your Google Business page. If you're in the dark about how to do it, read this for help. Add business data (logo, hours, Name Address & Phone Number (NAP) and any images you have).

Fill in ALL the information until the bar across the page says 100%.  Link to your Google Plus business page from your website.
Send happy customers to this page to give reviews – you'll NEED reviews.
3. Claim and optimize citation websites or directory websites
Citation websites such as yellowpages.com, local.yahoo.com and maps.apple.com and bing.com.
Search your business name and phone number and copy the urls to a spreadsheet (if you don't have excel, use openoffice.org – it's free) to keep track of your listings.
Better yet, use Google Sheets in Google Docs. It's free, it's online and you can access from anywhere. And it's extremely easy to use!
Fill in 100% of the information as you did in #2. Start with your NAP – remember your NAP MUST be identical across the internet. If you've changed addresses or phone numbers in the last several years you may have duplicate business listings.
Change or delete them as duplicate listings with incorrect business information will doom the Local SEO strategy. Be patient and call or email those sites you can't deal with directly.
4. Encourage happy clients to give you great reviews
Of the four main ingredients within Local SEO, getting great reviews is the most difficult to do, but often has the best long-term payoff.
You don't have direct control and many customers will only give a review if they're unhappy, so you've got to actively solicit reviews from happy clients.
Also one more reason to work hard for happy clients!
Make sure you have a link to some of the great review sites on your business website. Google Business, Facebook and Yelp are great sites to actively seek reviews for.
Getting a bunch of great reviews will be one of the most difficult tasks you'll ever attempt. It could take months just to get five or so – or longer. But don't get discouraged, you will eventually get some really nice reviews if you take great care of your customers.
Getting a nice compliment of reviews could take longer than you expect.
Get in the habit of asking for reviews from very happy customers. You might be pleasantly surprised at the results over time!
Remember, the Local SEO strategy isn't magic. It's based on Google algorithms that favor directory websites – and Google Plus for business over old-fashioned "traditional" SEO.
Watch Out For SEO Experts
Be VERY careful if you decide to have a "SEO Expert to help you. You may want to read my article about "SEO Experts" HERE.
You WILL get lots of phone calls every day from people trying to sell you advertising in one form or another. Learn to say "NO" to these folks because 99.999% of their products are a waste of time and you will be throwing your money down the drain.
If you want to learn about internet advertising for your local business, click HERE.
Take your time and make no mistakes. Mistakes can be difficult to correct and can ruin your efforts.
How Long Will It Take
How long will it take to see results? It really depends. How badly was your Local SEO before? Did you have lots of duplicate pages? Are you trying to recover from bad reviews? Can you get 10 or 15 good reviews an Google? How competitive is your industry? Are there some really entrenched competitors?
From my experience success can happen within a month – or 12 months. We usually pleasantly surprise clients with relatively fast results, often seeing nice gains in about three months. Results vary widely, but gains mostly come after the work is put in.
A Great Internet Presence Can't Cover Up A Poorly Run Business
Please note: The Local SEO Strategy works best when you, as a local business, already have a good reputation, run an honest business and work in your customers' best interests. SEO is NOT a cure for a badly-run business.
In other words, a well thought-out and executed Local SEO campaign can never cover up a poorly-run business.
I'm sure that, since you are still reading, that you run a great business and strives to make your customers and clients happy.
If you like what you've read but don't have the time to do it, why not give us a call at 719-761-4862 to discuss the options of getting some help getting your business noticed. Or you can contact us HERE.