It's a fact that 85% of consumers say that they read online reviews for local businesses (up from 76% in 2012) – searchengineland.com.
And those businesses that have great reviews will get the lion's share of the click-throughs to their websites and ultimately, get more sales. So great reviews can often mean great sales for local businesses with an online presence.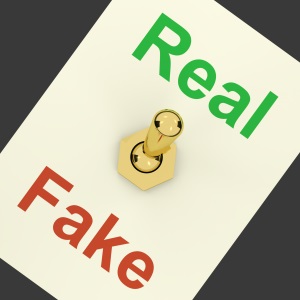 Seems like a great business model, right? Ask customers who are delighted with your products and services to give you a nice review, and use that review to earn new customers. Honestly, that's what it's all about – give your customers a great experience and they will tell others about it – and voila, more customers!
But those reviews are extremely hard to come by. Rarely will anyone who is happy with your products or services give you a nice review. Quite often the only reviews you will get are from those who are unhappy with you – pretty much follows human nature, right?
Like most anything else in life that's difficult to get, there are easier ways to get reviews, but they're not from real customers – they are "manufactured" to look like happy customers posting great reviews for your products and services. Companies will add fake reviews to the citation sites (google plus, yelp.com, manta.com, etc.) have been in business for years supplying fake reviews for businesses that want to speed up the process of getting reviews.
Fake reviews are a fact of online life, unfortunately. They do nothing to enhance the customer experience, and if review websites suspect that any of your reviews may be fake reviews, you stand to loose all your reviews (legit reviews along with the fakes) and your account will be canceled. Do not fall into this trap of letting a company that contacted you through an email or a phone call post fake reviews for you! You will get caught (it's just a matter of time) and you will get banned by any review sites that you scammed. This will be worse that not having reviews. You will lose the ability to get legit reviews.
Instead, get reviews naturally and over time. Here are a few ways you can get real reviews that will stay with you (they're "sticky") and will enhance your business without putting your livelihood at risk.
Ask for a review from an extremely pleased customer. This is the best possible situation – most extremely pleased customers (and you will know who those are) will want to do something for you – let them know how mush a good review means to you and how much you appreciate the gesture.

Have a link to the most popular review (citation) websites such as Google Plus, yelp.com,manta.com, angieslist.com, etc. on your website so your customers have to merely click to leave a review where you want them to. Easy-peasy!

Do you have a customer outtake form that you give at the end of a job? Maybe a questionnaire that asks how satisfied the customer is, warranty information and other tidbits – and ask for the review if they're happy with your work.
My advice: Stay away from any fake review providers. They will get you into trouble that you may not be able to recover from, and your business will suffer. Provide a great customer experience so customers will want to give you great reviews! Get reviews naturally from real, honest-to-goodness happy customers and youor business will flourish!
Need some help in setting up the strategy (and the technical stuff) to get great reviews? Contact us HERE or give us call at (719) 761-4862. We'd be glad to help and we promise to make it as easy as possible to take full advantage of the power of great reviews.
By Dan Morton
Topic: Fake Reviews