Colorado Springs Local SEO Expert
Let's face it – your business is dependent on customers finding you. If they can't find you, you'll soon go out of business. And your customers are NOT going to find you in the phone book – you need to "get found" on the internet.
Website Ranking Tips?
If you're struggling to get your website to rank on the search engines and are having little success, there are some simple things you can do to "get found." There's no magic and, even though the salesman who called you today promised that he has a "special" relationship with Google and can get you on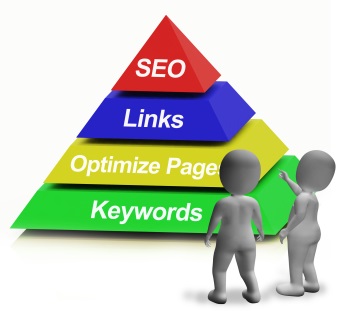 the front page of Google for only $xxx.xx (or $xxxx.xx) per month sounds promising,  you'll be better off if you take some advice from local SEO expert Mary Boling.
Set up your Google + page for business and optimize it. Add as much detail as possible – business name, phone number and address. Add photos and videos if you have them. Link to your Google + page for business from your website. Encourage happy customers to leave positive reviews. That's it!
Make sure your website is optimized for your business niche. Search for your products and services on Google and learn what keywords will make your competition appear. That's where you want to be! Take note of the keywords you used (can be a phrase like "dog grooming Denver") and sprinkle them throughout the content on your website – especially the front or "home" page.
Make sure your business name, address and phone number appear on every page. Remember that every page on your website is indexed – not the whole website! That means that pages other than  the "home" page could rank higher , and you want to make absolutely certain that search engines know exactly who you are and where you're located – and what type of business you're in!
Local SEO Ranking Tips
It's always better to give too much information vs. too little to help search engines"find" you. You really can't overdo it with good, keyword optimized content. Now, get out there, implement items 1, 2 and 3 and take massive action and before long, you will be getting visits – and sales – from your website! Need some help getting started – or have questions? Give us a call at (719) 761-4862 or contact us HERE for friendly answers and internet advice – N/C!