How Does SEO Work and What Does SEO Do For Local Businesses?
What is SEO?
SEO stands for Search Engine Optimization. It is a strategy used to increase the number of visitors to a website by getting website pages to rank higher in search engine results pages (SERPs) for targeted keywords. We're experts on SEO for Local Businesses.
If you're wondering how does SEO work – read on!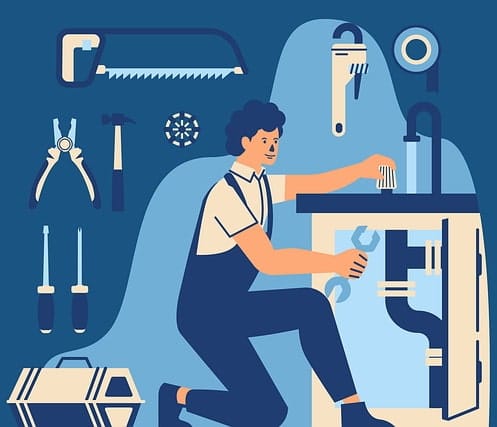 For example, if you are a plumber in Colorado Springs, you might want your website pages to appear near the top of a search engine page for the keywords "plumber Colorado Springs." If the "snippet" of text that the visitor sees is interesting to the searcher, they they will click to visit your website.
Ideally, the page that your visitor sees explains why you're the best plumber in town for their particular issue and, by clicking the "Call Now" button on the page, that visitor turns into a customer.
That's the ideal way the system works, but you first have get that visitor with a problem, the one who will call you, to your website.
This is where a Search Engine Campaign for your local business can be really useful.
A good SEO campaign makes these website visits possible in several different ways;
By researching and identifying the best keywords that get searches in your area.
By creating better-quality content based on these keywords. Because better content can often convince search engines that your business is better than that of your competition, thus ranking that page higher so that potential customers will see you first – and call you.
By increasing calls and clients for your business!
If you're having trouble figuring out which keywords that your customers might use to find you, an experienced SEO expert might be able to help you.
How Can I tell If A SEO Campaign Is Right For My Business?
First of all, SEO isn't just another business expense – it's a proven strategy with real, tangible benefits.
In our experience, Local SEO pays for itself – many times over. SEO is not just an expense – it's a proven method to consistently grow your local business.
SEO is a long-game strategy, so you most likely won't be flooded with calls during the first two weeks – or even two months. SEO needs some time to build up the content and backlinks in a stable, controlled and natural-looking way.
If you're looking for a fast way to get new customers – Google Ads might be for you.
As the SEO program is being implemented, traffic statistics are being carefully watched through Google Analytics. Analytics will reveal where the new visitors are going on your website, what they read and how long they stay. This information is a gold mine
Long-Term, Sustainable Growth Is The Goal
The goal is long-term, sustainable growth that builds incrementally while increasing your brand awareness day-by-day, week-by-week. It's tempting for the not-so-great SEO companies in Colorado Springs to try to "speed up" the SEO process by buying links and even fake reviews.
That kind of unnatural SEO strategy almost always gets found out by Google and they will definitely penalize your business and online assets. It's bets to play it honestly and by using that four-letter word – W O R K.
Give Us A Call – Happy To Discuss Options
If you are considering an SEO program for your business, you owe it to yourself and your business to talk to several Colorado Springs SEO companies. There are no real guidelines for pricing, and some of these SEO companies' pricing models can be breathtaking.
Bottom line: your SEO expenditure MUST be covered by increased sales and profits. At Fairlane Web Consulting, most of our SEO clients receive many times their initial SEO investment over the years, making a well-run SEO campaign an invaluable business asset.