What's the most important "thing" that a local business needs? A beautiful website? A stunning Facebook page? An iPhone app for the business?
No, no and no.
A business needs CUSTOMERS. Above all, customers who buy products and services from local businesses are the lifeblood of a local business. Period.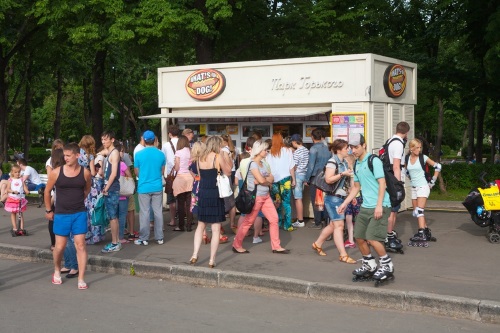 Aside from local word-of-mouth referrals and targeted local advertising, the best means of getting customers to call you or to walk through your doors is through the internet. Your business website , social media and citation websites make up THE most effective strategy to grow your business in the most efficient and productive manner possible.
Let's go through the essentials that I mentioned above.
Your business website.
You DON'T need a work of art published on the internet for business success. Let me say it right now so we can move beyond the false idea that a website has to be stunningly artful to be successful. In fact, my years of experience helping local businesses actually get customers has shown that the plainer, easier to navigate and least "frilly" business website will hands down convert more visitors into clients than fancy and complex websites. Local businesses need lead generation websites that quickly turn visitors into customers by doing some very basic tasks very well.
We build lead generation websites that accomplish three things;
Tells the visitor exactly what you do.
Tells the visitor how to contact you – fast. By phone and an email form.
Provides easily navigable pages if the visitor needs more information.
In addition to the three main qualities above, a lead generation website MUST load quickly so as not to push the visitor to the competition out of frustration. A minimum of fancy graphics, images and a no flash animation helps a lead generation website load fast, thereby keeping the visitor on the site longer.
Social media.
You don't have to be a social butterfly, posting what you ate for breakfast ten times a day. Don't have to have a collection of cue kitten videos either. But you DO need a presence on a few of the most prominent social sites out there if you're a local business.
You need to show some basic information about your business including the following:
Full business name, address and phone number – N.A.P.
Correct and accurate service categories
Business hours
Readable business description
Note: your name address and phone number (N.A.P.) is business information that MUST be identical throughout the internet and configured properly. Your N.A.P. is your business identifier on the internet and it is extremely important that you use the exact same N.A.P. everywhere on the internet for your business.
There are some exceptions to this singular N.A.P requirement. If your business has multiple locations – maybe a chain of restaurants in town,then you may use different addresses and phone numbers for each location. If you are a medical provider who works for a clinic (could even be your own clinic), the clinic and the doctor or dentist can have the same address and phone number.
You will need some great reviews. Your Google Plus page is a great place to start directing happy customers to in the hopes they'll give you a great review. You should place a link on your website that visitors can click on to get to your preferred review page. Right now, it seems like five (5) great reviews on the Google business page is the hot ticket – maybe more depending upon your competition. With at least five stars many of my clients are able to get their business in Google's "7-pack" – that grouping of business pages that often appears for local business searches.
Citation websites.
Citation websites are local directories such as yelp.com, local.yahoo.com and merchantcircle.com where you can have a free page (in most cases, they're always changing) to advertise your business and get reviews.
Since Google's latest "Pigeon" update – mostly designed to boost local directories mentioned above with respect to local businesses – it is even more important to claim and optimize every local citation web page you can for your business.

If you just stick with my suggestions above and actually follow through, I think you will be VERY pleasantly surprised when you start getting more calls from customers who have found you on the internet. Most of your competition still has not figured this most basic of business builders – and the ones who have are really cleaning up!
If you have questions, contact me at (719) 761-4862 or just fill out the form HERE with your question and I promise to get you an answer!
Don't have time for this and need a "Done For You" solution because you're too busy running your own business? Click HERE to be directed to our "Done For You" page and let's start building your business today!