Most any successful, thriving local business these days is getting a lot of leads and sales from the internet. On the other hand, those businesses that don't take full advantage of the almost unlimited potential of great local search engine placement are simply missing the boat and will fall further and further behind in sales and profits that their tech-savvy competitors.
Getting leads and sales from the internet doesn't usually involve spending large amounts of money on websites and internet advertising. On the contrary, every local business should have a well-optimized website and a well-thought out strategy for local business SEO (Search Engine Optimization).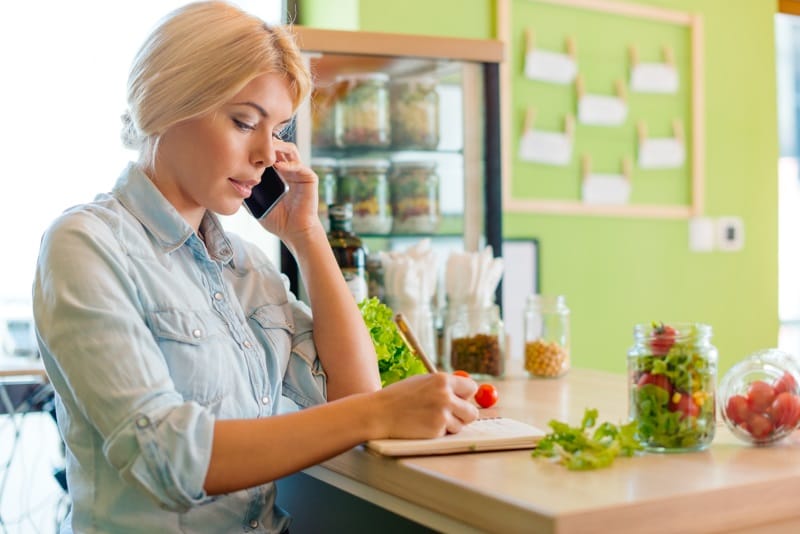 What is SEO?
SEO (Search Engine Optimization) is the process of getting your business noticed on the internet. Search engines (Google, Yahoo and Bing) make money when their users locate the best businesses in town through organic search (what we're talking about here) or through advertising. Users are searching for the best local business they can find, and rely on search engines to sort the outstanding businesses from the not-so-great. How do search engines determine which businesses stand out from the competition, and which ones are merely ok?
Local Business SEO
While there are literally hundreds of things search engines look at to try and determine the quality of a local business, two factors really stand out for local businesses.
Backlinks (links to the business website from other websites)
Great reviews for the business (Google, Facebook, Yahoo local, Yelp, etc.).
Backlinks
Backlinks for local businesses are a vital component of local business SEO – maybe even THE most important factor in a successful SEO campaign.
What is a backlink? Look below, I'll show you a backlink to an imaginary Colorado Springs local business.
Bill Smithers, Colorado Springs Criminal Defense Attorney.
Notice that the words are hyperlinked (that means they have a clickable link to a website) to billsmitherslaw.com. You can either hover over the link and see the url or click it and his website will open in a new tab. The action of me placing a link on my website to the Bill Smithers website is called a back link. Google and other search engines will crawl this page and they will take note of this backlink. Depending upon the relevancy (are we in the same city? Does the link appear abnormal or spammy in any way?) and the authority of my website, search engines may see this backlink as an indication of my "approval" or promotion of the Bill Smithers Law website.
Ideally, if search engines see this backlink as relevant and coming from a high-quality website, the Bill Smithers Law website may get a small boost in the search engines for their keywords. Notice that we included the words "Colorado Springs Criminal Defense Attorney." That is called the "anchor text" and anchor text can help search engines determine how exactly to count the backlink. In this case we make perfectly clear that  Bill Smithers is a local Colorado Springs criminal defense attorney.
Where to get backlinks?
For local businesses sources of quality, relevant backlinks can be difficult to find, but not impossible. I cannot stress the importance of QUALITY backlinks. There are ways to get lots really cheap poor quality backlinks, but they can HURT your search engine rankings. And, these poor quality backlinks can be very difficult and costly to remove. Here are a few great places to get backlinks to your business website.
Local Directories
Local directories can be a GREAT place to get quality links to your website and advertise your business to local customers.
For example, I Googled "Colorado Springs directory" and found these two great local directories –
Even though Springs Guide has a paid option, you can select a free, 1-year listing that still links back to your website. And, they allow you to add a LOT of text to describe what you do. You can also add one photo for free.
The Colorado Springs guide asks that you add a backlink to your website (as I did above), and they will give you a nice backlink that really is worth it.
Other great sources of backlinks are;
News articles in local online newspapers, blogs and other publications
Other businesses in town that you use. For example if you run a carpet cleaning business you may ask the local mechanic who maintains your vans to link to your website as a values customer.
Schools or Non-Profits. Maybe you are a local supporter of a local food bank, high school sports team or even the local YMCA. A lot of these organizations will happily link to your website in exchange for your support.
The local BBB (Better Business Bureau). The BBB is often overlooked as a great backlink – and a wonderful proof of authority and legitimacy of your business in your town. The BBB will change a small annual fee, but the backlink and other benefits the BBB provides is well worth the small upfront cost.
Great Reviews
Great reviews for your business are critical to search engine success. In any competitive business niche, no good reviews almost guarantees a placement at the back of the pack. Remember what I mentioned above – search engines survive by showing users the best businesses in town. What else can you think of that shows that a business is really delighting its customers more than a stack of great reviews?
Fortunately, there are plenty of places where your customers and clients can review you. Getting great reviews can be extremely difficult to get due to the fact that human nature makes us want to move on to other things when we are happy with a business, but we will leave a very negative review of a business that has treated us poorly.
Caution: Make sure your customers and clients are absolutely delighted with your services or products. If you leave a client upset, there's a good chance that he or she will march to the computer and leave a poor review for you. Poor reviews can sink a business faster than the Titanic. That's why I only work with business who take great care of their customers. Believe me, if prospective customers see a page full of bad reviews for your company, it will be incredibly difficult to stay in business, much less rank well in search engines.
Where to get reviews.
The internet is chock-full of great review sites, but here are a few that you should take advantage of first.
Google Business (formerly Google Maps and Google Plus for Business). Here are instructions to set up your Google My Business page – https://support.google.com/plus/answer/6004997?hl=en . Make sure you complete your business page and get it verified! Verification can be by phone or postcard, but you won't be able to get reviews until your page is verified.
Facebook. Did you know that Facebook reviews are searchable by Google and other search engines? You MUST have a Facebook Business page – you can't get reviews on a personal page! Here are instructions – https://www.facebook.com/business/learn/set-up-facebook-page . Once again, complete everything possible for your page including the correct categories, phone number, website, business hours and address.
Yelp. If you've been in business for any length of time, yelp.com has probably created a business page for you. To find your page, go to http://yelp.com and search for your business. If you find it, select "claim this business" and follow instructions. If you don't see your business, create a page and make sure you fill in every bit of information you can.
Regardless whether you do this work yourself – or hire out local business SEO,  there are a few things to consider as you promote your business this way – and a few cautions as well.
Make absolutely sure you are getting backlinks from top-notch websites, preferably in your local area. Avoid link farms or other low quality source.
Is your current website optimized for search engines? Internal SEO is just as important as external SEO we are discussing. Give me a call and I'll tell you exactly how to optimize your website.
Are you using the correct categories for your business? For proper search engine placement, it's of the utmost importance that your business category is as close to what you actually do as possible.
Are you running a great business and do you do everything in your power to delight your clients? You will just be wasting time and money if your business attracts negative reviews.
Be VERY CAREFUL if you hire out this work. Many, if not most so-called SEO agencies are not competent enough to trust something so important to.
Do NOT hire anyone who cold-called you and offered SEO work. Chances are very good that you will spend a lot of money and be very disappointed with the results. I hear horror stories from clients all the time about thousands of dollars down the drain and no new customers or increased ranking to show.
DO NOT lock yourself into a long-term contract for Local SEO. Yes, it's true that search engine optimization can take time and is often performed over the course of months or even years. But, you should have the option to stop work if you don't see some results or the SEO agency isn't providing reasonable reports, etc.
Like most things in life, you get what you pay for. In the case of local business SEO, it pays not to hire the cheapest bid – or the most expensive. Many of the big-name SEO companies have tremendous salespeople, but very poor delivery of results.
Give us a call today at (719) 761-4862 or use the handy form at the top right of this page to set up a short phone meeting and I'll show you how local business SEO can work for you – at a cost that is not only affordable, our work will be a profit center.