Online Reputation Management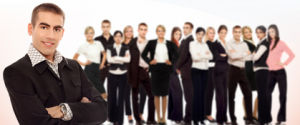 As a small business in Colorado Springs, you are responsible for marketing your business – and that means identifying your most viable marketing avenues.  Whatever size your business is, there is no denying that it should have an Internet presence, as the Internet is the arguably the most powerful marketing arena there is.  A large part of establishing a strong online presence is managing your online reputation.  What is online reputation management for small businesses all about?  Here are some things you should know:
Where your reputation is formed.  There are a number of review sites that exist solely for allowing your customers and clients the opportunity to post their experiences with your business, and these sites are where your online reputation can be made or broken.  Online review sites include Foursquare, Yelp, Bing, and Urban Spoon, among others; even Google Places provides a dedicated space on your Places page for customer reviews.  In addition to the review sites, your online reputation is also affected by comments in industry forums, threads on social media sites, online articles, blog posts, public record documents, and more.
Why you must manage your online reputation.  If you don't do it, someone else will.  Even if your business is a small mom and pop shop with only a very basic website, you have to keep this statistic in mind: 90 percent of all consumers research the Internet when looking for businesses to deal with.  That means that if you are not proactively managing your own business reputation, then it will be managed by the actions of others.  Taking into account the previously mentioned statistic, consider the implications of even one negative review about your business, especially if that is all people find when searching for you.
How to assess the current state of your online reputation.  Simply search the web for your business name and see what results you get.  (You may also want to search your name, the names of your high-profile employees, your brand, and your product/service.)  You need not look past the first page of search engine results, as 99 percent of your customers will never get past that page.
How to manage your online reputation.  Once know what is being said about you, you can form a plan for managing your reputation, based on what you know.  You will need to take a multifaceted approach to your reputation management.  For example, if most of what you find is indifferent (or, if you can't find much at all), then you need to work on building your brand; also, respond to positive and negative items accordingly.
Online reputation management is a complex process, but it is also tantamount to your business success.  To make the most of your online reputation, you may want to enlist the help of qualified and competent professionals – like us!
If you'd like to discuss your online reputation (even if you don't have a reputation problem) you can call or text me at (719) 761-4862 or click HERE to contact me.
By Dan Morton