Parker SEO Company And Website Design
Affordable Parker SEO Company
Fairlane Web Design is an affordable and effective Parker SEO and website design company. If you are starting a business in or around Parker or are looking to get more customers online for your existing business, we can help you get more leads and sales from your online assets.
Years Of SEO Experience
We've got years of SEO experience working with all types of local businesses including (but not limited to);
Criminal lawyers
Dentists
Landscaping companies
Personal injury lawyers
Banks
Doctors
Divorce attorneys
Plumbing companies
Home improvement companies
Real estate
Healthcare
Automotive
More!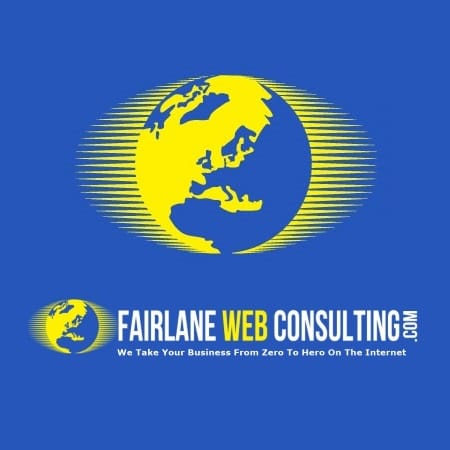 "At Fairlane Web Consulting, we have the years of experience needed to learn the fine art of local business SEO. That's why we know we can make a difference for you."
A Pretty Website May Not Help For Parker SEO
We know that a "pretty" website won't necessarily get you noticed on the internet. The truth is, you've got less than 5 seconds to prove to your website visitor that you have something to offer them – something to get their attention.
If your current SEO company is not bringing you the exact type of visitor that you need, then all the design and other work that you've paid for goes down the drain!
Searching For Parker SEO
For those people who are typing "Parker SEO Company" into search engines, we know they need an SEO expert who can design a SEO campaign for their business in Parker, CO that will bring the customers they need into their businesses.
It's an unfortunate fact that the majority of SEO companies do not have the experience or work ethic to make a difference. Sure, they'll sign you un to a long contract and take your money, but will they bring results? At Fairlane Web Consulting, we have the years of experience needed to learn the fine art of local business SEO. That's why we know we can make a difference for you.
SEO "Experts" Can Do A Lot Of Damage
Sometimes a lot of time goes into undoing the damage one of these inexperienced "SEO experts." Poorly optimized content, damaging backlinks and incorrectly optimized citation pages all contribute to bad rankings for the keywords you really need to dominate!
This is exactly why you need the Fairlane SEO experts – a great SEO company that helps clients in Parker, Colorado. We actually have long-term clients who have been building their businesses with the help of our expert SEO and hours of hard work.
SEO Is A Technical Game
We not only make sure your website is technically and grammatically correct, we also make sure that each page is indeed indexed in Google (surprisingly, many are not) and that each one of those pages is 100% optimized for the main keyword. Telling search engines, in no uncertain terms, what the main keyword for each page, is absolutely essential for that page to rank for the term you need!
We make sure there is at least one page for every service and/or product that you offer, and none of those pages will be copied from anything else. This is a common mistake that many SEO companies in Colorado make. They don't realize that each page is indexed according to what Google determines is the main idea of that page.
H-tags, meta description, XML sitemaps, the minimum number of words per page are all items that search engines look at when ranking your page.
Free Case Review – Call Now!
Have you run out of options for SEO in Parker, CO? Are you tired of middling results and high costs? Then give us a call and let's discuss your options.
"Sometimes a lot of time goes into undoing the damage one of these inexperienced "SEO experts." Poorly optimized content, damaging backlinks and incorrectly optimized citation pages all contribute to bad rankings for the keywords you really need to dominate!"