Reputation Marketing – Formerly Known As Reputation Management
What Is Reputation Marketing? What does Reputation Marketing mean to you?
Your online reputation IS your reputation!
It's Social Proof! Reputation Marketing now includes actively building a positive, socially active base of consumers and customers both in terms of social proof and search engine rankings. In other words, reputation.
Do you know what your Online Reputation looks like?
Google your business name!
"The New York Times reported a survey by the Opinion Research Corporation, in which 84 percent of Americans say online reviews influence their purchasing decisions."
"Today, the law of the Internet is controlled by two major Federal statutes: the Communications Decency Act (CDA) and the Digital Millennium Copyright Act(DMCA). These laws were enacted in 1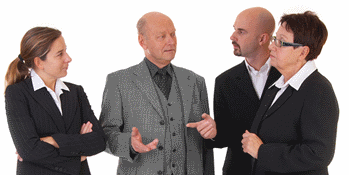 996 and 1998, respectively, and they have not been updated, even though the Internet today would be unrecognizable to politicians of 1996. The legal loophole in the communications decency act makes it impossible to force a website to remove anonymous attacks, no matter how false and damaging they may be. The result of the CDA and the DMCA are perverse and bewildering: Viacom can send one letter to Youtube and force it to remove 50,000 videos for copyright violations, but if an anonymous attacker were to upload a lie-filled video about your kid sister to the same site, she would have no power to force the site to take the undoubtedly illegal video down."
You need to be proactive – there are some very nasty anonymous "review" websites that can destroy a reputation but get tons of traffic.
ripoffreport.com – very personal, can post anonymously, all posts are permanent!
pissedconsumer.com – very gossipy & VERY popular
If you do get attacked on one of these websites -what can you do to help yourself?
Claim & optimize all these citation websites with your company's correct business name, address (if appropriate) and phone number. Add whatever extra info you can – photos, videos, etc.

Monitor your online citation sites – don't let a negative or a nasty review take you by surprise!
What can you do if you get a bad review?
Make peace with the reviewer. If it's a legitimate customer with a real gripe – do whatever you can to make it better. Even if you have to go as far as "undoing" the deal – or writing them a check and parting ways. Several hundred dollars up front can save thousands and months of brain damage trying to displace that review.

Answer the review if the first suggestion fails. At least you will get your side of the story out if you have to take your lumps with a bad review

Get lots of positive reviews – 10 great reviews to 1 bad review is generally not seen as a huge problem.

4. Swamp the first 2 or 3 pages of google with content. You can add content to your website, facebook business page (do NOT use a personal page for this) wordpress.com, reddit, squiddoo, slideshare, etc.
Here's a list of citation websites that you need to claim & optimize for your business:
Google Places – http://www.google.com/business/placesforbusiness/
Google +  -https://plus.google.com
Facebook  – https://www.facebook.com/
Twitter –   https://twitter.com/
Linkedin (personal page & business page)  –  http://www.linkedin.com
Yahoo Local  –  http://local.yahoo.com/
Citysearch (citygrid) – need to email request myaccount@citygridmedia.com
Bing Places For Business –  https://www.bingplaces.com/
Yelp –  http://www.yelp.com/colorado-springs-co-us
Insiderpages –  http://www.insiderpages.com/
SuperPages  –  http://www.superpages.com/
Angie's List (personal) –  http://www.angieslist.com/  (business)  – http://business.angieslist.com
Manta –  http://www.manta.com/
Merchantcircle –  http://www.merchantcircle.com/
Hotfrog  –  http://www.hotfrog.com/
YP.com (if they will let you have a free account)  – http://www.yellowpages.com/?re=yp
Dexknows  –  http://www.dexknows.com
Got reputation problems? Contact me HERE of give me a call at 719-761-4862 and I'll show you EXACTLY how I can help!
Don't let careless and bogus/inaccurate "reviews" destroy your business – I can help! Give me a call at (719) 761-4862 or click HERE to contact me. 
By Dan Morton