Local Website Package with SEO – Affordable and Reliable!
If you're not getting a majority of your leads and sales from the internet, then you're handing over clients and customers to your competition – it's that simple!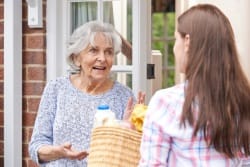 The days when you could rely on referrals and word-of-mouth advertising to generate sales are over pretty much over. For most  local businesses television and radio advertising is too expensive. And big-name marketers like DEX, Yodle and ATT are WAY too expensive and hardly ever deliver on their promises (ask us about this).
You need cost-effective and reliable lead generation for your local business.
The first question is – what should you be doing to effectively and economically grow your business on the internet?
---
The Lead Generation Website –
A Lead Generation Website is an effective online sales page for your business that's designed to do a few critical things quickly.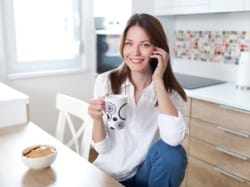 Tells the visitor what you do.
Shows them you're the expert in your field.
Promotes you, your products and your services.
Provides multiple ways to contact you.
A lead generation website loads quickly, is free of clutter, is easy to navigate and promotes your products and services everywhere possible.
A Lead Generation Website helps to quickly and efficiently convert visitors into customers and clients.
How do you get visitors to your lead generation website?
You attract warm prospects by effectively using Local SEO- both on-page (your website) and off-page.
On Page SEO
Website content that describes your products and services.
Individual pages for products, services, about, FAQ, blog & contact.
Keyword-optimized content.
Business location & contact information.

Name Address and Phone number (NAP)

Major Social Site integration (Google My Business, Facebook, other industry-specifics social pages)
Off-Page SEO
Google My Business Page

Correct NAP
Correct Categories
Content

Claim & optimize major citation pages (yelp.co, yahoo.com, etc.).

Correct NAP
Correct Categories

Claim & optimize niche-specific citation pages (AVVO for lawyers, etc.).
Targeted & information-based social posting.
Other updated components as necessary.
---
The Package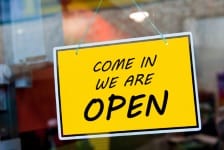 We offer a fully managed all-inclusive Local Lead Generation Website + Local SEO package that's designed with the local business owner in mind.
Designed to be a Profit Center and NOT an expense, our Local Lead Generation Website + Local SEO package is exactly what the local business owner needs to start getting leads and sales from the internet.
Prices are very affordable, starting at only $449/month – all inclusive with NO HIDDEN CHARGES!
Almost 75% of our clients attain a first-page ranking on Google within a year of becoming a client. Of course every situation is unique and we can't guarantee results, these numbers don't lie!
The Process
The interview.
We meet face-to-face and we discuss your business. Current conditions, expected outcomes and other expectations are addressed. We take the time to explain how our process works and what we will need from the client. We answer lots of questions. We also ask questions about what previous SEO work was done, what types of advertising is in place, etc.
Research.
Using some automated tools and plain old detective work, we determine what the client's online profile looks like, what problems exist and what are the biggest problems needed to solve. Some of this work was completed prior to the client meeting so we could discuss with the client some of the issues we may have found.
Implementation.
Website – We start building the Lead Generation Website on a demo platform that is not view-able to search engines. We work closely with the client to make sure the new website will meet all the business's needs and satisfy his or her design criteria. Timeframe: 1 month.
Local SEO – After an exhaustive keyword & competitor evaluation, we build a custom-fit 12 month local SEO strategy that is designed to get your business noticed on search engines. More importantly, we want to GET CALLS AND EMAILS to your business – a sure sign of success! Timeframe: 12 months.
---
How long will it take to start getting calls and can you guarantee results?
I know you may get calls from companies promising they'll rank you on Google's first page, but the truth is they're lying. Nobody has any special relationship with Google, and nobody can guarantee ranking on Google. Period.
We know what Google is looking for to rank local businesses well, and we play Google's game (and do the work) and almost 75% of our clients rank on the first page of Google within one year of working with us. Many times when a business is ranking well on Google, Bing and Yahoo follow along. Sometimes it's the inverse.
We cannot guarantee you will rank on Google, and we cannot guarantee a timeframe to rank. We usually see results within 3 – 6 months, but more difficult situations can take longer. Or, they may never rank well. We do guarantee you will be happy with our work.
Ready to start getting calls and emails to your business? Fill out our short Questionnaire HERE!