The number one priority of most business owners is getting business in the door. There are many ways to accomplish this important task using the vast array of tools and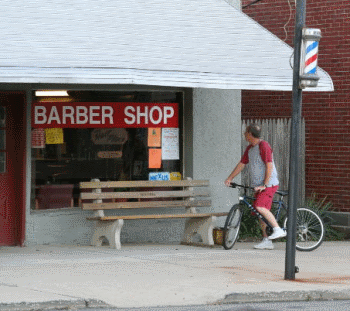 strategies that the internet provides.
To keep things simple break those tools into two categories:
Short Term – The Wrong Way
Short term usually means paid advertising. I normally advise against signing long-term advertising contracts with large internet marketing companies (yp.com, att.com & dex.com come to mind). They are expensive, they rarely meet the salesman's hype and they often capture you for a full year.
If you've had the opportunity to talk with one of these high-pressure sales people then you have heard the fantastic promises of calls, leads and income. Don't believe any of it – I have NEVER seen one of these programs that have lived up to the salesman's promises. Plus – you will be out thousands of dollars over the course of a year because nothing short of a genuine miracle will force these large, impersonal corporations to break their contract with you, regardless of how poorly they perform.
One final thing you should know before signing on the dotted line with one of these companies – your money will be used to create virtual "real estate"  owned by them – not you! When your contract is up, and you have finally broken the bond, all your information & assets  completely disappears! You are left with nothing!
Short Term – The Right Way
There are plenty of short term options for getting business in the door. One of my favorites is google's own adwords program. You can easily launch an adwords campaign to attract new customers directly. Some of the large companies mentioned above do exactly that, but they send the traffic to their own web pages. You can eliminate the middleman and use adwords just like the big boys!
Long Term
For a solid long term internet marketing strategy, you need to develop your OWN internet "real estate."
A solid, keyword-optimized website with plenty of content highlighting your business niche is a great start. And there are plenty of great internet options available that can be a fantastic way of putting your name all over the internet (at minimal cost) such as a google places business page, a great facebook page, a well-optimized linkedin page and a few others.
Always take advantage of the free review sites like manta, yelp, yahoo local, bing local, merchant circle & angie's list, to name a few.

Make sure you're taking advantage of all the low-cost, high-return internet marketing options to build your business – the right way!

Interact & engage with your prospects.

Give great reviews of other local merchants you have used

Ask for reviews from happy clients.
If you have any questions, give us a call at (719) 761-4862 or click HERE to contact me.
by Dan Morton
President/CEO, Fairlane Web Consulting
dan@fairlanewebconsulting.com
 (719) 761-4862