Colorado Springs Web Design
A pretty business website is nothing if it can't be found! Your web design expert should not only design and build your website to attract and engage users but also design in a SEO (search engine optimization) strategy from the start.
Without great on-page SEO , your website will be just another pretty website that's lost in cyberspace". – Fairlane Web Consulting
At Fairlane Web Consulting we specialize in web design for your local business.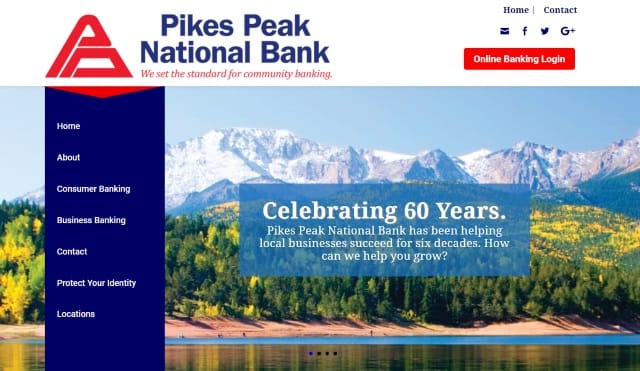 According to BrightLocal.com, 97% of consumers use the internet when researching local products and services!
In other words, if your customers can't find you on the internet, they will spend their money with your competition. Your business website is the hub of your internet marketing strategy and needs to fulfill a few basic requirements – quickly.
Tell the visitor exactly what the business sells or does.
Give the visitor a reason to call or contact the business.
Provide contact information quickly and easily.
Getting Your Local Business Noticed With Great Web Design
Let's face it – there are only 10 spaces on each results page of Google.com. Not including the Google 3-Pack and the Adwords Ads, only 10 local businesses have a chance at a first page ranking. Simply being on the first page is hardly any guarantee of clicks or calls to your business. Click through rate (CTR) studies tell us that approximately 35% of clicks go to the top ranked website for a search term. Around 15% of clicks go to the second ranked website. Less than 10% goes to the third place website, and the remaining 40% is divided over the rest. You can see the studies HERE at moz.com. 
Here are some characteristics of a good local business website:
Inherently simple in design
Easy to navigate
Light on graphics and images
Contact information prominently displayed
Contact form on front page (preferred but appropriate to business)
Technically correct to make search engines happy
Relatively inexpensive to build and maintain
Connect to primary social media (Google Business and Facebook)
Descriptive text – detail your products and services
Responsive design for use on mobile devices (very important)
A local business website is a crisp, professionally-designed local lead machines designed exclusively to generate sales – and to be found by search engines. If you are looking for beauty, dramatic images and graphics, flash animation and a quirky but "lovable" design – we can't provide that for you.
On Page SEO Works With Great Web Design
Not only does your business website need to have a clean, simple and crisp web design, it needs to be found on the internet. In our years of helping local businesses, we've learned that competent and focused on-page SEO can mean the difference between a successful business, and a local business that gets no calls.
Consistent Name, Address & Phone Number for your business is critical
Well-written pages describing your products and services
Simple and easy page navigation
Unlike many Colorado Springs web design companies, every website we build is optimized for great on-page SEO. In fact, we often fix on-page SEO issues that other website designers create, so we know that not all web designers are created equal!
Our Local Web Design Is Turnkey
When we quote you a price for local web design, there is nothing left out. Nothing else to buy – no additional expenses. The only additional requirement is website hosting – somewhere for your website to live.
All Our Web Designs Are Responsive
From data we get watching traffic for our local website clients, up to 50% of your online visitors could be viewing your business website from a mobile device – a smartphone! Other viewers will be seeing your business website on personal computers, laptops and tablets in addition to smartphones. That means you will need a lot of differently-sized websites for each device – or just one business website that automatically sizes itself to the device it's being viewed on! That's called responsive design.  Every one of our business websites is responsive right out of the box – each will size itself perfectly to the device it's being viewed on. Standard equipment on every web design we do. No extra charge!
Speaking of Cost…
Many web design companies turn their noses up at the mere thought of an inexpensive website. Why is that? Most website designers would rather charge you $4,000, $5,000 – even $10,000 for a business website! We only change a fraction of that for a nice looking, great performing local lead generation website- with all the bells and whistles you need for top local search performance. Of course we will evaluate your individual business web design project and promptly give you a very attractive quote. Please tell us about your project HERE.
What Do You Get With Our Web Design Package?
Every local business website we build comes with all these standard features –
Semi-custom design (we'll work with you on design details)
Mock-up development website so you can see progress
Custom installation of WordPress, the popular CMS (content management system)
On-site custom SEO (Search Engine Optimization) for improved ranking
As many pages as you require for proper product/service representation
Use your images for maximum design impact
Links and/or social media & feeds
3 months free hosting, updates & security
And much, much more!
Get Your Business Noticed Now!
Local business websites are incredibly effective at being a great "hub" of your online presence, helping your business get "noticed" by search engines and attracting clients and customers to your business to buy your products and services. If you keep asking why your current business website isn't doing anything positive for your business – maybe it's time to look into a local lead generation website? If you like what you've read and want to stop wasting time with your dead and unresponsive website, why not give us a call at 719-761-4862 to discuss the options of getting  your business noticed. Or you can contact us HERE. To get started, please contact us HERE or give us a call at 719-761-4862.
Dan at Fairlane Web Consulting is truly the subject matter expert in his field. He has mastered the art and science of growing businesses by developing a dominating web presence and generating quality leads for his clients. Thanks to Dan, my website rankings have moved up dramatically and quickly. I have been thoroughly impressed by his engaging demeanor and true attention to detail in my growing my business. He is very proactive in communicating openly and keeping me informed every step of the way, which is a very plesant change in comparison to my last SEO company. I usually only heard from them when the bill was due and my rankings were just plain bad! (I know first hand that if you're not easily found on the internet in 2013, YOU-DO-NOT-HAVE-A-BUSINESS. Dan solved this for me, I highly recommend calling Fairlane Web Consulting if you want to boost earned revenues for you company!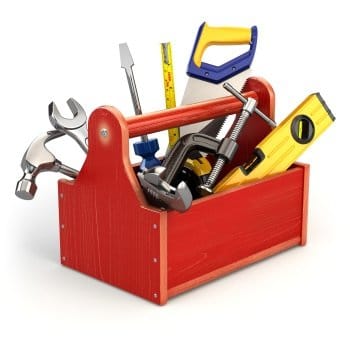 You may have cheap hosting, but who will keep your software up-to-date? What will you do if your business website is hacked or falls prey to a spammer's aggressive tactics? We provide 24/7 security monitoring. We also keep full backups of your business website for a quick restoration if the worst happens. Give us a call at (719) 761-4862 or contact us today and let's get your website taken care of!
Dan has been an invaluable asset to my business from the very start! Dan came highly recommended to establish my business in the community by creating our company website. He shared his wealth of knowledge to create a website that is getting noticed! Our website is now #1 on the Google search engine & we couldn't be happier. Thank you, Dan!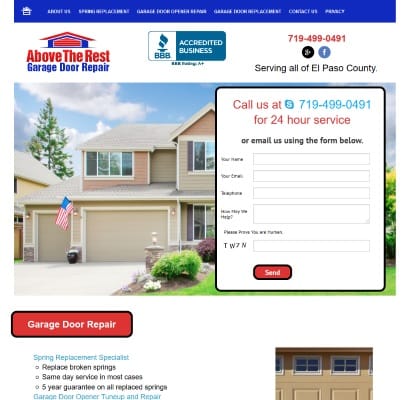 A professionally-built website for your local Colorado Springs business is a must-have these days. The best business website is a lead generation website (click HERE for more details on a lead generation website).
Why not contact us today and let us show you how a lead generation website can build your business on a budget! Call us at (719) 761-4862 or use the handy form on the right!