Colorado Springs Website Maintenance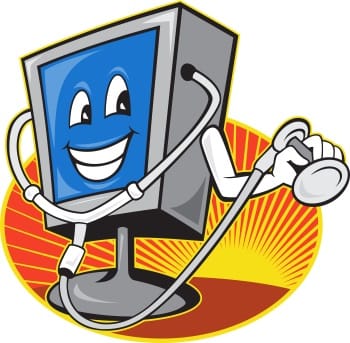 Got a website, but no one to maintain it? Has your web designer disappeared?  Have repeated requests to make changes and updates on your local business website gone answered?
Great news – we're fantastic at website maintenance, we're fast and we can keep your services or menus updated efficiently and at the lowers cost.
Top-Level Coders & Programmers on Staff
We don't contract out to a third-world country for your crucial website maintenance, updates and repairs. We have in-house staff with decades of website and programming experience standing at the ready to take care of you!
Get the website maintenance you need, when you need it with our discount web maintenance plans. We are always ready to make website edits, changes & updates whenever you need. We can also cut costs & save you money with our monthly retainer website maintenance plans. We have affordable, top quality website maintenance packages & our pricing is made for organizations and businesses of any size.
Website Maintenance For:
Restaurants
Plumbers
Auto Repair Shops
Criminal Defense Lawyers
Personal Injury Attorneys
Dentists
Doctors
HVAC Contractors
Roofing Companies
Siding Contractors
Window Installers
And many more!
Many Website Platforms Included
HTML
WordPress
Joomla
Many More!
Example Costs for Website Maintenance
We can maintain your website on an hourly basis or with one of our cost-effective monthly website maintenance  packages.  What is the difference? The hourly prices are mostly for one-off projects, the monthly maintenance packages are for larger, more complex businesses that need extra attention on a regular basis. With a monthly maintenance package you'll save a lot and you won't get the added hassle of us nickel-diming you for every little thing we do for you – it's all included in one monthly price! Our website maintenance packages are designed with the busy business owner in mind, and they are made to be affordable for anyone.
We Can Maintain Your Website Or Show You How
We are available to be your webmaster or we can show you how to maintain your website yourself – at a much lower cost than you might imagine!
If you have the interest and time, you might be a good candidate for DIY website maintenance. In that case we are more than happy to show you how to do it yourself. And we'll be there if you need us.
Website Maintenance For Security
Unless you've been living under a rock for the past several years, you know that website security is a BIG part of regular website maintenance. Click HERE to read about some website security issues.
If you don't have some very basic website security measures in place, you are vulnerable to hackers and malware injections. We've seen increased hacking attempts from Eastern European countries (Russia, Croatia, Belarus, etc.) and we can prevent most attacks.
Remember, it's much more expensive to repair the damage by a website hacking than it is to prevent one!
Using the form below, please let us know how we can help with your website management , or call our office at 719-761-4862.
Or to save some time, please contact us HERE!
p.s.  If you're not sure what you need, but know you have a problem, let us diagnose what's wrong. Give us a call at (719) 761-4862 and chances are we can get enough information over the phone to get started resolving your problem.
No Fields Found.