Should You Hire An SEO Agency?
Should You Hire An SEO Agency For Your Local Business?
SEO, short for Search Engine Optimization, is part technology and part craft that involves using various techniques and methods with the goal of improving a website's visibility in the search engines' results pages. This includes Google, Yahoo and Bing to name a few.
The higher your website ranks in the search results for the right keywords, the more traffic will be sent to your site. In turn, you'll generate more leads, sales and repeat business.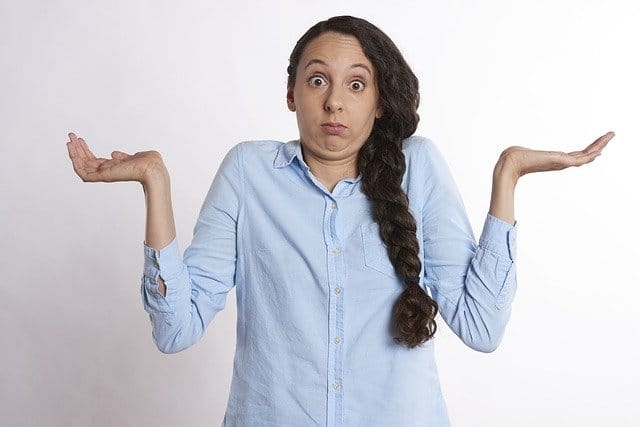 SEO: How Does It Work?
It all starts with the Bot.
Bots, which are software applications designed to do certain tasks, are used by the search engines to crawl pages. Crawling pages means that these bots essentially read your page and attempt to learn what the content on the page is about. These bots go from website to website with the purpose of gathering info about each page.
The pages are then indexed.
What's An Index?
Think of an index as being a library for pages and sites. The bots index pages, which means they are stored in an organized fashion on each search engine's server, so they can eventually be found online.
Once a page is indexed by a search engine, then users of those search engines can find the page.
Algorithms Determine Where Pages Show Up In Search Results.
Next, the search engines use algorithms to determine which pages should go where when relevant keywords are searched, such as one the first page, second page or beyond in their search results. The algorithm takes in many factors when it comes to how they rank pages.
Even the most highly experienced SEO companies don't really know what all of the factors are to successfully rank a page.
Competition For Views Is Intense
Ranking a website page high in the search results for the right keywords is very difficult, and sometimes it can take a lot of time and cost a lot of money. Sometimes, the page never ranks. This is because there are lots of websites that are competing with each other for rankings.
Your Competitors Are Working Hard To Keep You From Ranking In Search Engines
In fact, the chances are excellent that there are businesses trying (and succeeding) to rank for the exact same phrases and keywords you're trying to rank for.
Businesses can choose to do their own SEO, but it's better to hire a professional SEO agency. You know your business like nobody else, but your SEO knowledge might be a bit lacking! Aside from wasting time, which is your most valuable commodity, you'll probably spend more money on things that you don't really need.
A competent and experienced Colorado Springs SEO company can help local businesses get more clients and higher profits, as well as a better return-on-investment. Instead of using your own resources, an SEO agency can handle all of your SEO tasks.
A professional agency can often get results faster, thereby allowing you to build your business faster.
There is a growing demand for local search engine optimization services, which has lead to an increasing in SEO agencies being in higher demand. More and more businesses are turning to SEO agencies for help with their SEO strategies or help creating one. This may have you thinking about how do you find the best SEO agency.
But, not all SEO companies in Colorado Springs are created equal! 
The key to finding the best SEO agency is to take your time to research different SEO companies. The last thing you want is to hire an SEO agency that will not have your best interest in heart.
Never go for the cheapest SEO agency just because they are charging the cheapest rates.
Also, beware of SEO agencies that have little to no experience. Contrary to popular belief, Search Engine Optimization is part art and part science. It takes a few years of successfully ranking clients' websites on search engines to be considered an "SEO expert."
Risky SEO Practices Can Earn Punishment From Google!
In addition, many SEO agencies use risky tactics in an attempt to rank your pages faster. Search engines, especially Google, can "punish" or penalize a web page or an entire website by totally de-ranking it if they detect any untoward SEO practices going on.
Risky tactics such as purchasing backlinks, purchasing reviews and copying content are just a few of the things careless SEO companies do. And their clients are often punished for these risky behaviors.
Recovery from a penalty can take a lot of time and work, so the good SEO companies avoid making these types of mistakes.
Before you hire an SEO agency, be sure to discuss how they avoid penalties. Fairlane Web Consulting works very hard and very smart to avoid such rookie mistakes!
So, Hire An SEO Agency – Or Not?
Properly applied and consistent SEO services can help you improve your website's visibility online. However, many business owners wonder whether or not spending money on SEO services is worth it. To get a better idea if SEO is worth it, you'll want to learn about the top benefits of hiring an SEO agency that offers SEO services.
The truth is there are many benefits of SEO services. However, we'll discuss some of the top ones. With that said, a few of the key advantages of SEO and using SEO services are:
1. A Successful Campaign Will Get Targeted Traffic
Sure, any business can launch their own SEO campaign, but it can easily fail or possibly not do as well as had hoped. In fact, this is guaranteed to happen if a business doesn't identify and reach their targeted audience, or market. It doesn't matter if your website generates a ton of traffic on a regular basis, if that traffic is not your targeted audience.
Your marketing efforts should be all about generating relevant traffic for the right keywords. If you get traffic that is not interested in your products and/or services, you won't make any sales or generate leads.
An SEO agency will work hard to ensure you reach your targeted audience by researching and identifying the right keywords and the right target market.
2. Add Quality To Existing Website (Or Build A New One)
When it comes the internet, businesses face stiff competition. This is regardless of the type of business you run. This is also why website design plays a crucial role in an SEO strategy. An SEO agency can create a high quality website built with SEO in mind.
A quality website doesn't necessarily me a pretty website. Quality websites have lots of information about all of the services and/or products you offer.
An SOE agency will use relevant keywords throughout your website, as well as create a high quality marketing copy for each service and product. In turn, your website will have a good chance at generating traffic from the search engines for these keywords, over time.
Remember, search engines take many things into account when it comes to ranking websites, and one of these things is possibly website design
3. Cost Effective
Advertising via radio and television can be very effective, but both of these forms of marketing can be very expensive. Many startup businesses and small businesses just can't afford TV and radio advertisements. However, a cost effective alternative is to hire an SEO agency that has the experience and knowledge to implement an SEO campaign that can generate great results.
You might be surprised at how cost effective hiring an SEO agency is.
4. Use SEO Best Practices
An SEO agency knows what techniques are currently working and which techniques are considered to be white-hat techniques. This means an SEO agency knows what SEO best practices are and what methods should be implemented with your own website. This means you don't have to worry about them using SEO tactics that can hurt your site's ranking.
An experienced Colorado Springs SEO company knows how to get websites to rank, all without running afoul with any of the search engines. They won't take shortcuts that will only produce short-term results. You simply sit back and let them do all of the hard work on your behalf.
5. The Latest SEO Methods
The SEO industry is constantly changing, which is why it is crucial to stay in the know about what's going on in the SEO world. Businesses usually don't have the time to keep up to date with the latest in the SEO world, which is why hiring an agency is a good idea.
A highly experienced SEO agency knows what the latest techniques being used are, and they are constantly researching upcoming techniques that might be able applied to certain clients' websites.
But, chasing the latest SEO fad may or may not result in more business for you. That's why Fairlane Web Consulting makes sure the basics of your SEO campaign are met. Those basics include;
6. The Right Tools
SEO agencies uses many different tools to help them rank sites and to add value to their clients' existing marketing strategies. A few examples of what they may use include keyword research tools, analytic tools, conversion tools and much more.
All of the tools an SEO agency use plays a crucial role in helping them rank their clients' websites. And, some of these tools can be pricey and take time to learn.
7. Knowledge Of SEO
Experienced SEO agencies know a lot about SEO, as well as online marketing in general. This is because this is what they do for work. This is why the best SEO agencies can resolve various issues that businesses might not be able resolve, in regards to SEO and online marketing.
The best SEO agencies work alongside their clients to help them achieve their goals. They will work at developing a marketing strategy that has a good chance of helping a business reach their goals. The knowledge that an SEO agency possesses is priceless.
The Bottom Line
The bottom line is hiring an SEO agency is often worth it because they'll bring in more business value than you spend on SEO. In other words, SEO can be a great investment when the ROI works in your favor
SEO agencies can save you a lot of time and effort, and should work as an integral partner in your business.